Product information
Advantix MonoPipette is an insecticide that reduces the incidence of fleas and the allergies they cause and is meant for the treatment of dogs against biting insects.
Benefits:
- Treats and prevents tick and flea infestations for up to 4 weeks;
- Reduces the incidence of flea allergies;
- Eliminates insect larvae;
- Treats and prevents infestations from monophagous lice and neoplasms for more than 6 weeks;
- Rejects and kills mosquitoes and hematophagous mosquitoes.
Action mode:
Advantix MonoPipette protects dogs from fleas:
- it forms a repelling effect that protects your pet from flea and lice attacks and eliminates mosquitoes for around 4 weeks;
- it eliminates threats by attacking their neural system, with a fast knock-down effect.
Advantix MonoPipette uses Imidacloprid and Permethrin to prevent ticks and fleas from attacking dogs for up to 4 weeks after application. Larvae that are already present on the animal and in its environment are killed off, ending the mating cycle. The Advantix MonoPipette also prevents infestations from lice, neoplasms, and mosquitoes.
Methods of application:
- Apply using the pipette.
- The application is made in the dorsal area at the base of the neck for small dogs, and for large dogs, it can be done in several places on the entire back.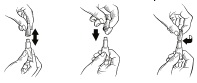 Recommendations:
For dogs over 40 kg apply 2 pipettes.
Do not use it on dogs under 7 weeks of age.
Avoid contact with the dog's mouth and eyes.
Lethal for cats, keep out of reach.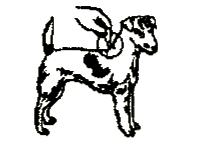 Please be sure to read, understand, and follow the full Conditions, Disclaimer, and Directions for Use. Use the appropriate personal safety equipment if required and when needed.
Additional Information
| | |
| --- | --- |
| Manufacturer | Bayer |
| Packaging | 1 piece |
| Destination use | Population, Professionals |
| Formulations | RB-ready bait |
| Application Type | Ready to Use |
| Active Substances | Imidacloprid, Permethrin |
| Active Substance Concentration | 10 g/l, 50 g/l |
| Mode of action | contact |
| Odor | odorless |
| Get rid of | Fleas, Flies, Lice, Mosquitoes, Ticks |
Precautionary Statements
| | |
| --- | --- |
| P102 | Keep out of reach of children |
| P103 | Read label before use |
| P273 | Avoid release to the environment |
| P301+P312 | IF SWALLOWED: Call a POISON CENTER or doctor/physician if you feel unwell |
| P305+P351+P338 | IF IN EYES: Rinse cautiously with water for several minutes. Remove contact lenses, if present and easy to do. Continue rinsing. |
| H302 | Harmful if swallowed |
| H332 | Harmful if inhaled. |